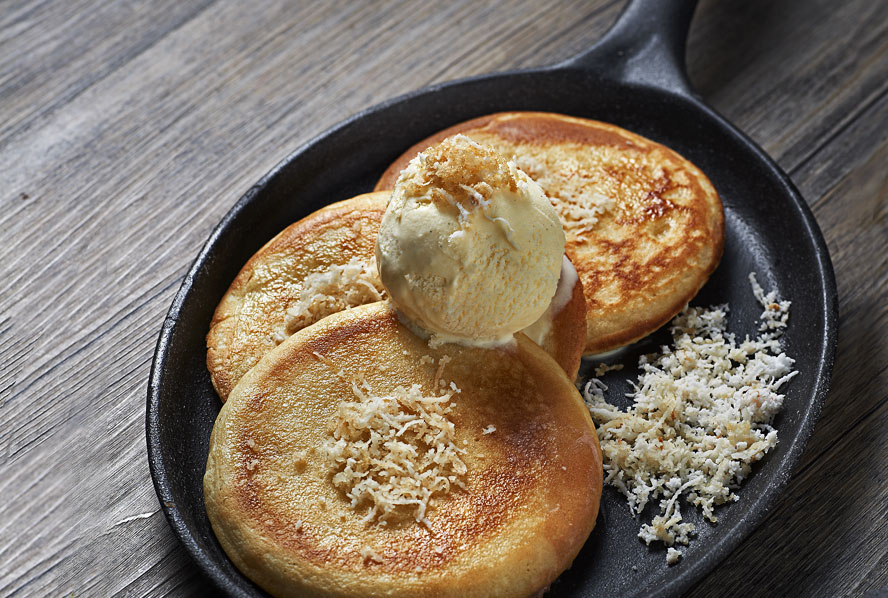 King's Coconut Ice Cream Pancake
Preparation time: 2 hours
Ingredients
• 2 cups of self-rising flour
• 2 large beaten eggs
• 1 cup of King's melted vanilla ice cream
• ¾ cups of grated coconut with brown sugar
Preparation
1
In a mixing bowl, mix self-rising flour, beaten eggs and melted ice cream until well combined. Next, add in grated coconut and brown sugar to taste.
2
Pour a small amount of batter onto the pan.
3
When bubbles appear on surface and begin to break, flip the pancake over and cook the other side.
4
Remove the pancake from pan when it turns golden brown.