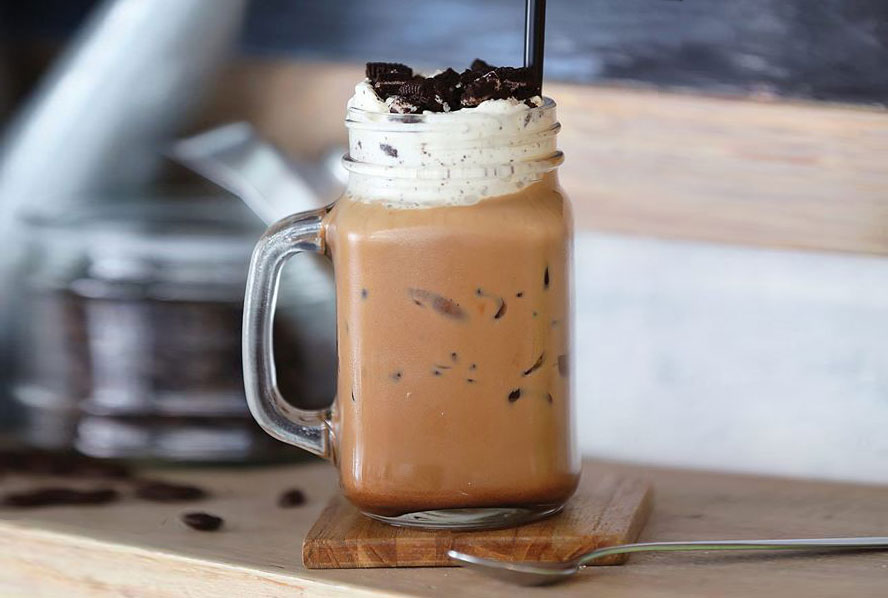 Iced Mocha Chip
Preparation time: 2 hours
Ingredients
• 1 scoop Cookies 'n' Cream ice cream
• 2 shots Espresso 1 piece Oreo cookie
• 1 teaspoon chocolate sauce
• ½ cup fresh milk
• 1 tablespoon sweetened condensed milk
• ¾ cup glass ice
Preparation
1
Pour chocolate sauce and sweetened condensed milk together and stir well.
2
Prepare Espresso and mix with the blend from step 1.
3
Add fresh milk and continue to stir till mixture blend well together.
4
Fill serving glass with ¾ ice and pour in the blended mocha.
5
Top with a scoop of Cookies 'n' Cream ice cream.
6
Place bits of Oreo cookies on the ice-cream.